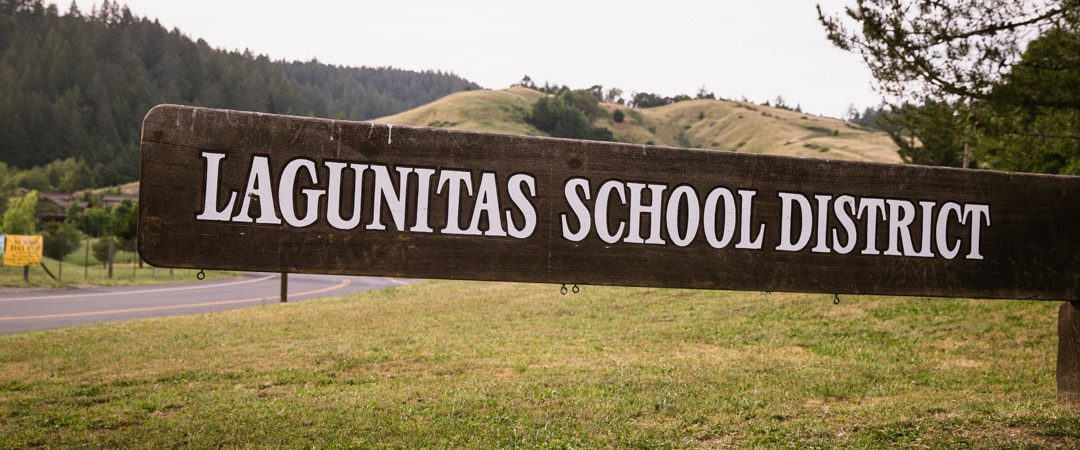 The Lagunitas School District is located in western Marin County, 30 miles north of San Francisco. Our small, rural school district is tucked away in San Geronimo Valley, a beautifully scenic area in the unincorporated part of the county. Our three schools serve children that live in the four hamlets that populate the valley.

The district offers parents a unique opportunity to choose between two progressive educational programs for elementary-aged children. These include a Montessori inspired program and an Open Classroom program. Both elementary schools fed into one middle school. The Lagunitas Middle School program is a semi-departmentalized program. Students rotate through several different teachers to receive a core curriculum in language arts, math, science and social studies. A variety of enrichment activities are infused into the students' daily schedule including art, drama, foreign language, music and technology. A "social skills" class is included for one trimester for all students in each year of middle school as part of the enrichment activities. Emphasis is placed on individuals experiencing success by developing self-confidence and heightened sense of self-esteem.
Visit the Lagunitas School District website to learn more about our unique and amazing school district.