Eat, Drink and Give Back
Join us at the Gestalt Haus on Monday October 24th.
Come hang out with other Lagunitas School families and supporters for beer and sausages anytime between 5pm-9pm. KIDS EAT FREE!!!
LEAP will receive a portion of all sales on the give back night.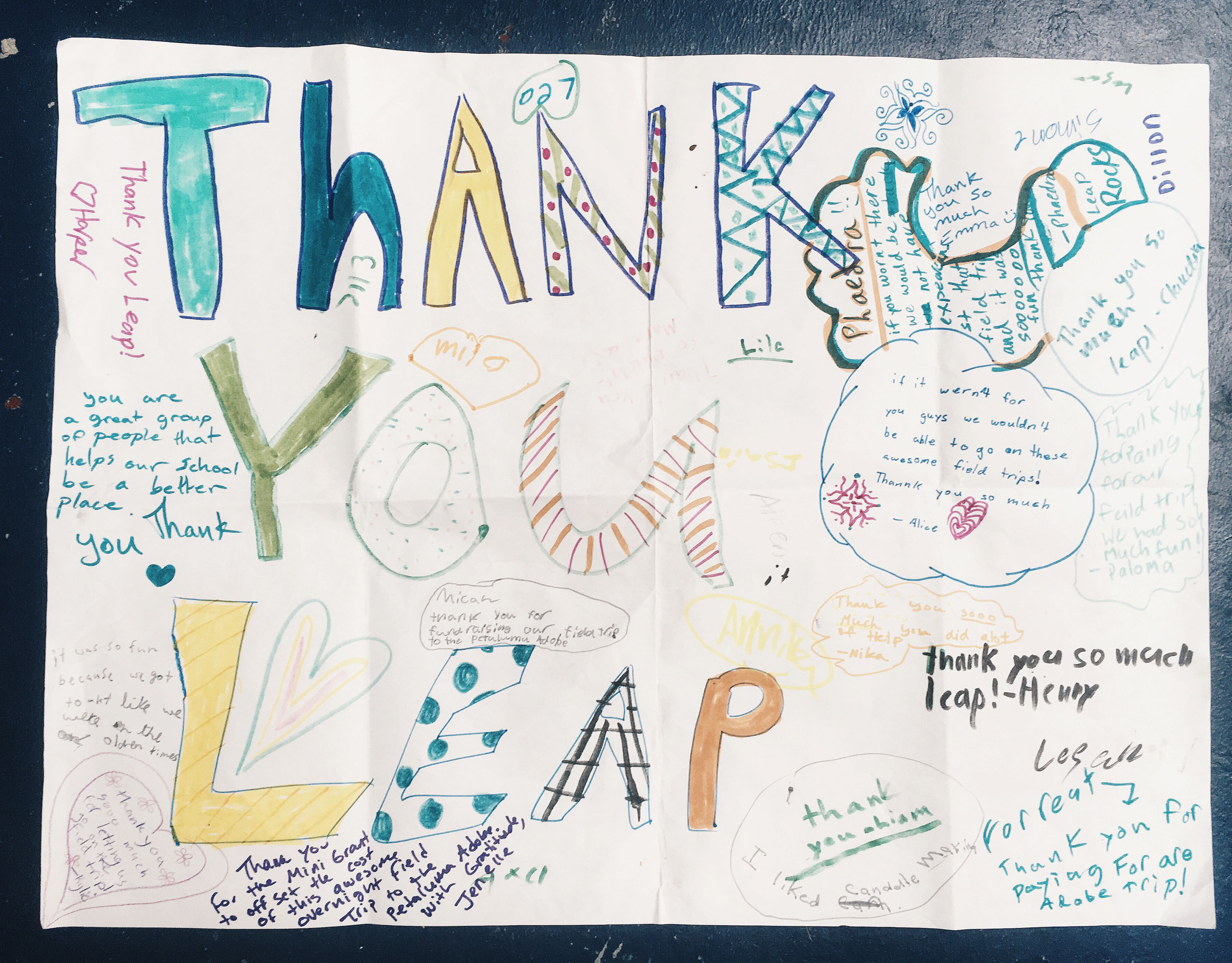 Thanks LEAP!
Such a sweet 'Thank You' from Jenelle's 3rd/4th grade class in Open Classroom. LEAP provided funds for an overnight Environmental Learning Program field trip at the Petaluma Adobe where the kids spent 24 hours living in California's history.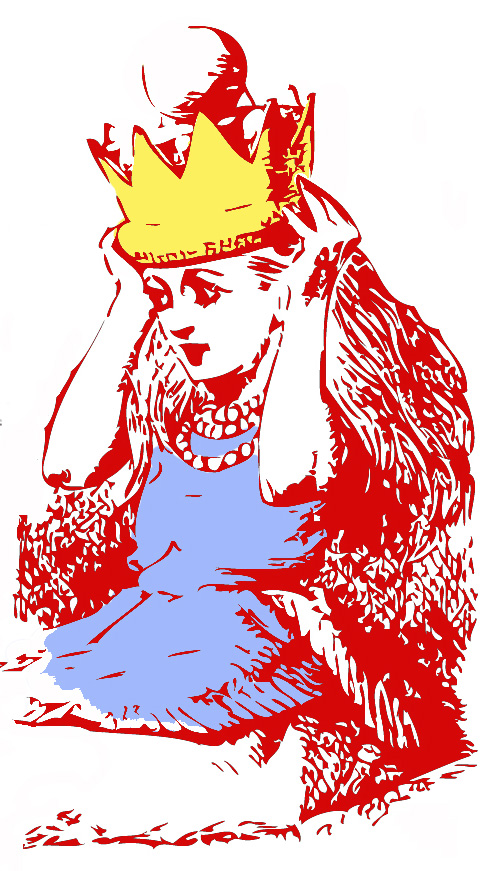 Thank you for making Valley Visions 2016 such a roaring success!
Thank you to everyone who came, contributed and donated to Valley Visions 2016.  It was a great time and a wildly successful fundraiser. We look forward to seeing you again next time!
LEAP is made up of students, parents, teachers, staff, administrators…  If you care about the kids in Lagunitas School District, we are here to bring that care to life.
Learn More
Top Ten Myths About Parent Pledge
  1. Public school is free.
 2. If you pay rent or taxes you're doing your part.
 3. If you volunteer you're doing your part.
 4. We can maintain our programs without parent financial support.
 5. Our reserves can keep us going.
 6. You need to pledge $500 a year.
 7. Attending a program fundraiser is enough.
 8. The change to the parcel tax doesn't affect your program.
 9.  We receive enough state funds to support art, aides and music in our district.
 10. We receive enough federal funding for anything.
Top 10 Truths About Parent Pledge
 1. Every bit counts – if you can afford a cell phone you can afford to pledge.
2. Most parents pledge monthly – not in one chunk.
3. The average pledge amount is $30 a month.  
4. Every pledge dollar goes directly to your program(s).
5. If pledge numbers do not significantly increase – due to the shift in parcel tax – many of the things that make us love our district will start to disappear.
6. Pledge pays for aides, art, music, staff development and field trips – the things that are an important part of a well rounded education.
 7. Pledge can come from parents, grandparents, your employer or your great aunt Sally in Washington.
8. You can pay pledge online!  Try it now!
9. Pledging is as much a part of your participation in your kid's education as getting them to school on time.
10.  Don't assume other people are pledging and therefor you don't need to.  Only 25% of our families have pledged this year – which is up from last year.
LEAP is the fundraising organization for the Lagunitas School District.  We bridge the gap where state funding falls short, and add depth and breadth to our kids' education.  By funding art, music, technology, movement, gardening and more LEAP funds what it actually takes to produce happy, well-rounded, well-adjusted kids.
Sign up for AmazonSmile, eScrip and iGive

.
These companies will donate a portion of your purchases to LEAP and it won't cost you a dime.
Recent News
In the spring of 2015 a finance committee made up of representatives from each program, teachers, the school board and administration made drastic cuts to the district budget. This was necessary to save the district from non-compliance at the county level. One of...
read more