LEAP is the parents of the Lagunitas School District, working hard to build a fundraising community to benefit all of our programs: Montessori Elementary, Open Classroom Elementary and the Middle School. We need your support! Help us bridge the gap between state funding and what it actually takes to provide a great education for our kids. Find the way to participate that works for you.
JUST MERCY 
A film screening
April 16, 2020
Rafael Film Center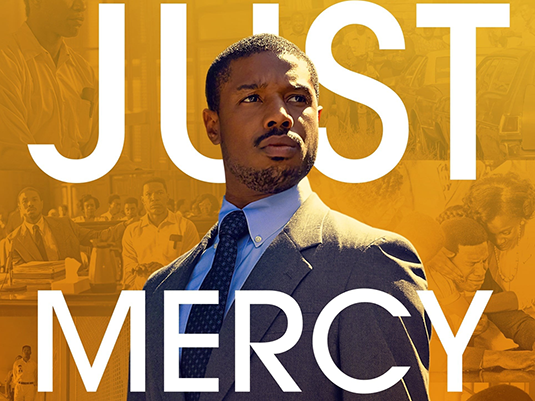 A powerful and thought-provoking true story, JUST MERCY follows young lawyer Bryan Stevenson (Michael B. Jordan) and his history-making battle for justice. After graduating from Harvard, Bryan had his pick of lucrative jobs. Instead, he heads to Alabama to defend those wrongly condemned or who were not afforded proper representation, with the support of local advocate Eva Ansley (Brie Larson).
Buy tickets!
Tim Bluhm
September 26, 2020
7:00 pm
San Geronimo Community Church
WIth the COVID19 shelter in place, we have had to reschedule our Tim Bluhm show. The new date is September 26. If you have tickets for the March 21st show, they will be honored. Tickets for the new date will be on sale as soon as we confirm the time and venue. Thank you!
Music Series Recap
Vetiver
Rocked the Valley on February 29th
Check out the video
Missed the recent concert with Valley Queen? How about Chuck Prophet or Vetiver? All were amazing at our beautiful and intimate venue. Check out videos from these shows.
Scrip Cards
Help LEAP earn passive income
Good Earth and United Markets
Request yours today
Good news. You can help raise money for LEAP by doing what you do already — grocery shopping! By simply presenting your scrip card at check out, a percentage of your purchase will be donated back to LEAP. Request your script cards by emailing hello@leap4education.org.
Civil Rights History Trip
Alabama and Georgia
Spring, 2019
LEAP funding in action!
With the amazing work of our middle school social studies teacher, our eight graders took a life changing trip to Alabama and Georgia to learn about the Civil Rights Movement. Speaking with eyewitnesses to history and visiting important landmarks, everyone came home inspired.
Watch the video.
Farm Fresh Donation
Get your fresh veggies
Support LEAP
10% give back to our students
We are happy to announce that Farm Fresh to You will now delivers personalized organic produce boxes to the Valley! All boxes go to the San Geronimo Valley Community Center and you can swing by and pick your box up there. 10% of your bill is donated back to LEAP!
Sign up now!
Annual Report
2018/2019 school year
What did we do?
What's next?
Learn more about LEAP's past year by reviewing our annual report. It inmcludes information about our fundraising and how we apply your donations to our programs.
Read more.
Sports Basement Donation
Get your spring gear
Support LEAP
10% off for you, 10% for LEAP
Sign up for Sports Basement's Basementeer program for $25. You'll receive 10% off your purchases for life and 10% of company profits on the sale go back to us! The discount is good at all 10 locations and online.
Enroll today!
Parent Pledge
Make yours today!
Pledge supports enrichment programs
$60 a month
Make a one-time or monthly donation to our general fund which supports all three schools! Our goal for this year is to have 100% of families with children in our district to support our schools with a monthly pledge. While we ask for $700 per child per year, please pledge what you can.
Pledge today!